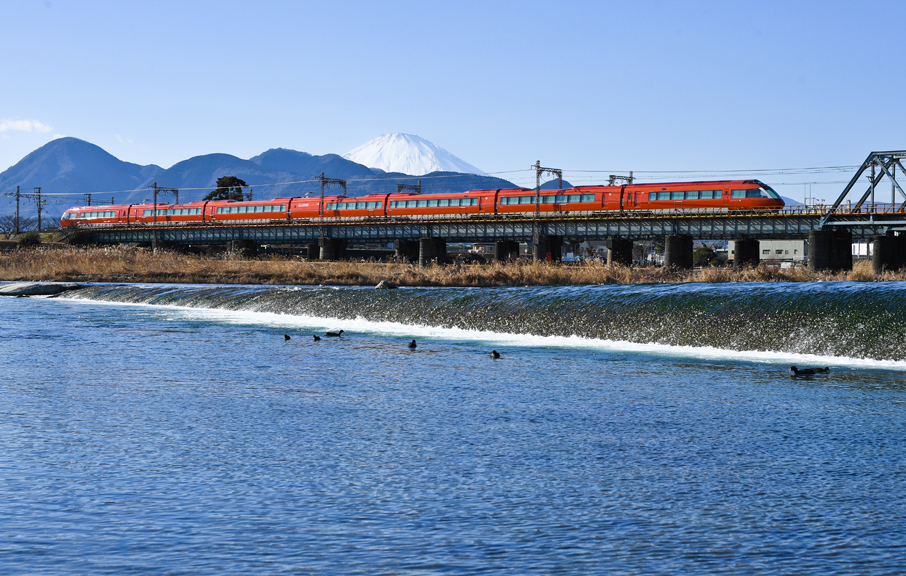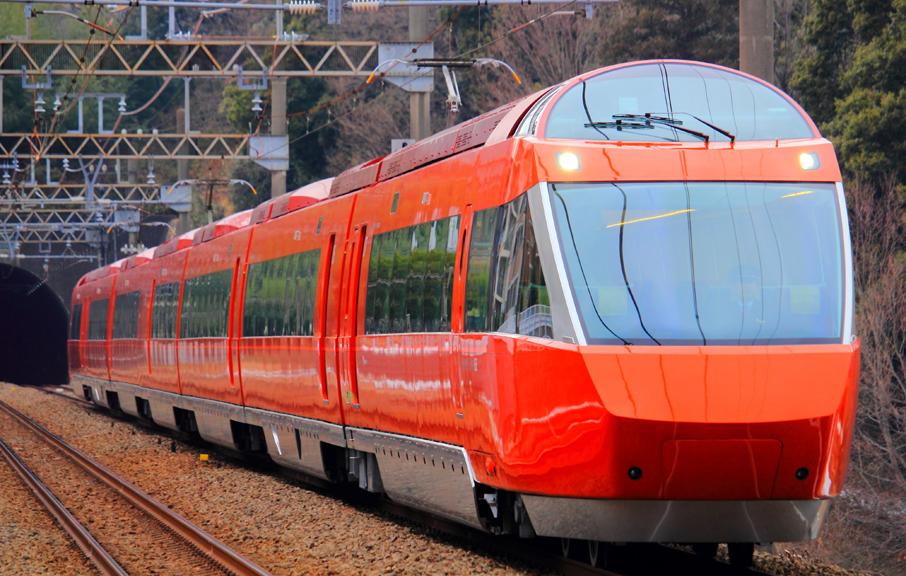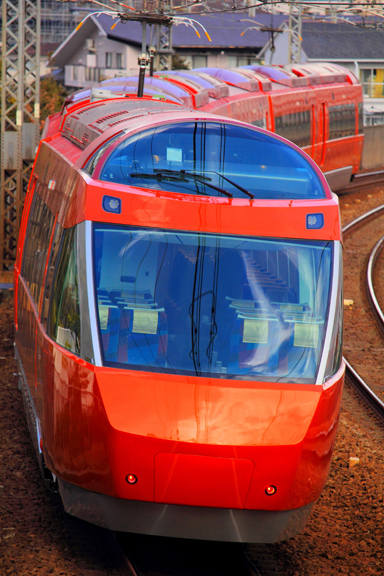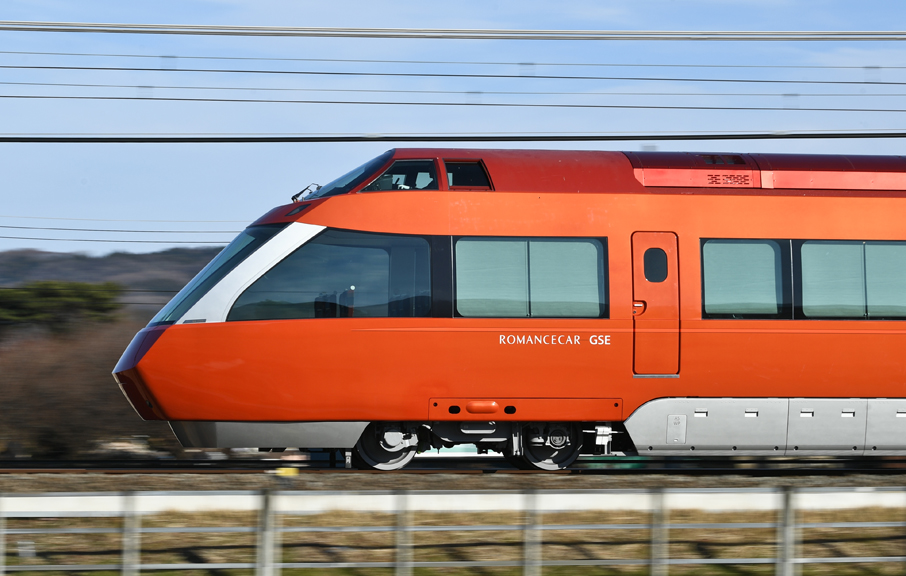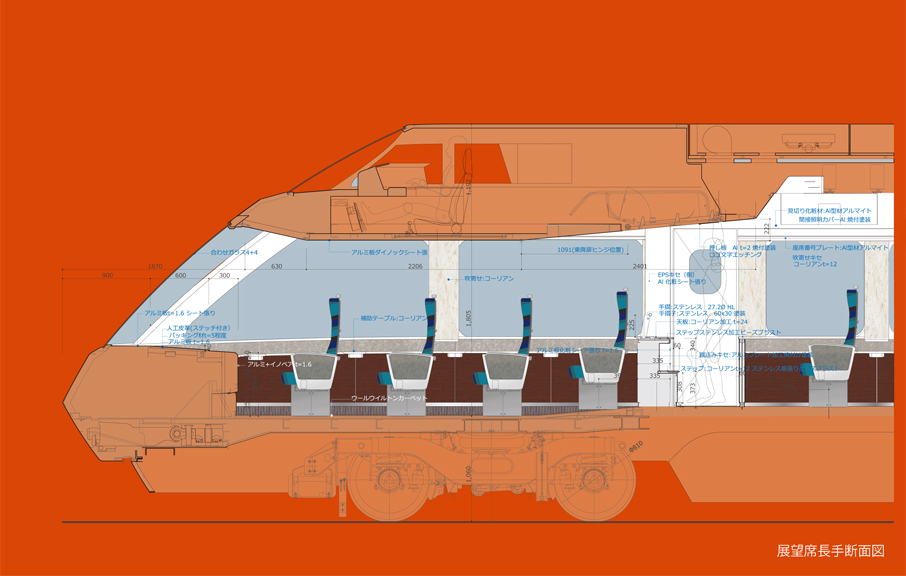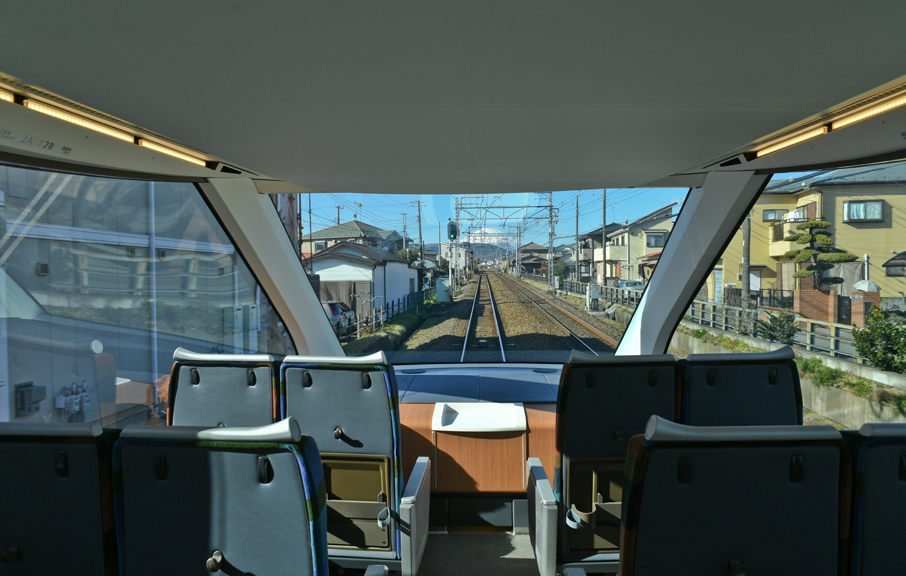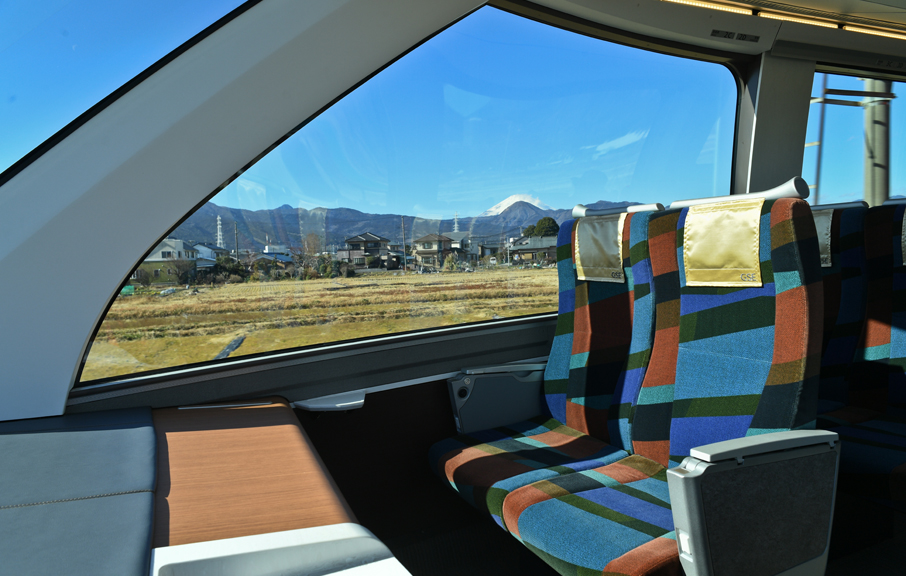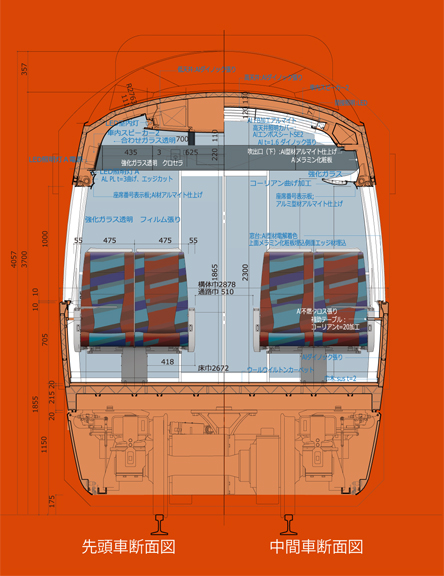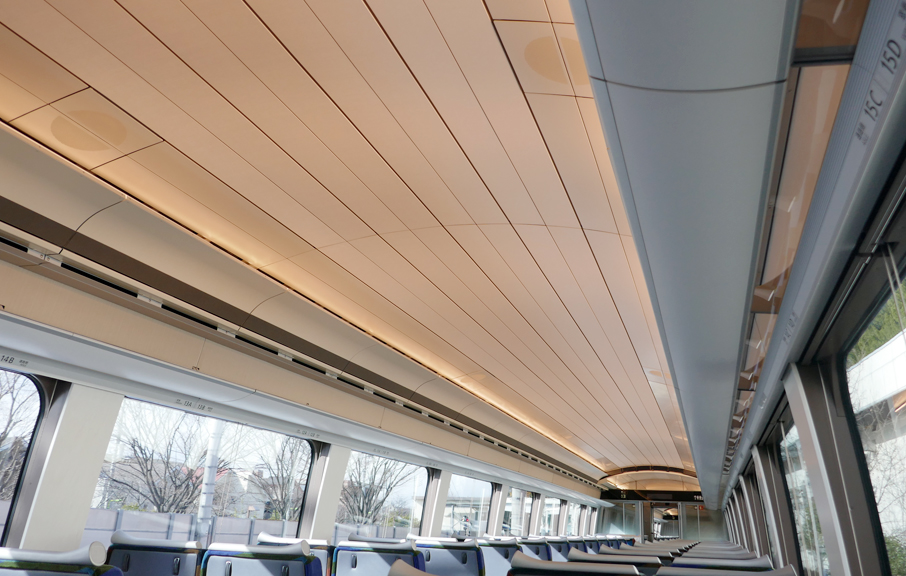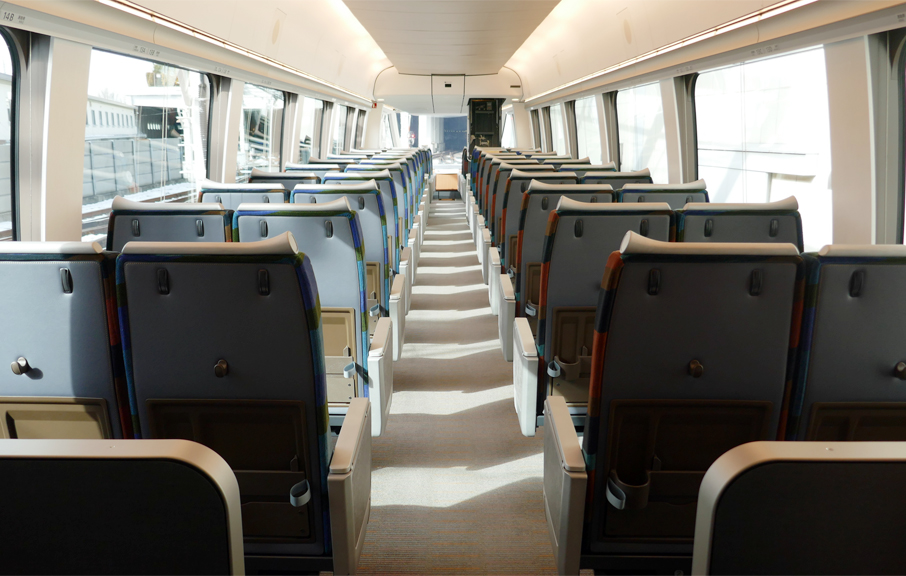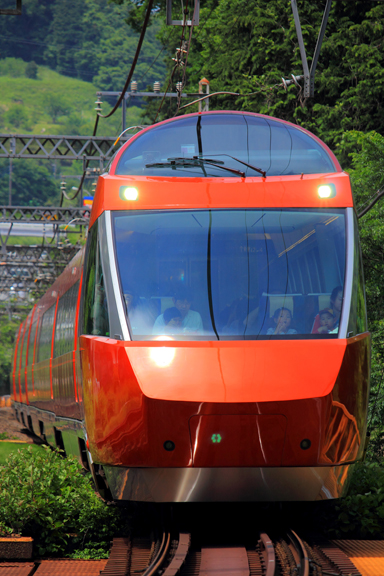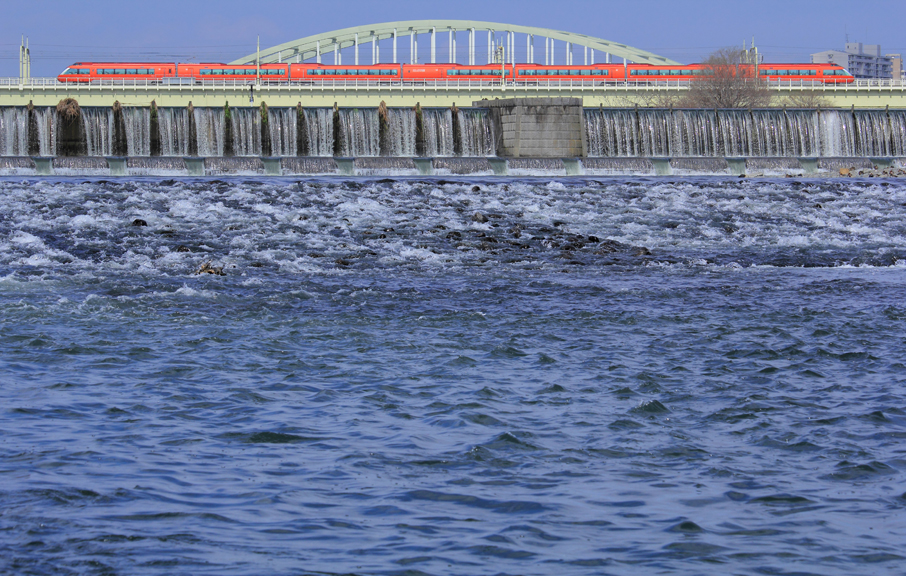 – Traveling gracefully to HAKONE –
With the concept of traveling gracefully to HAKONE, the new GSE model which replaces the LSE model, offers not just better comfort, panoramic views and improved functions but also updated safety and environmental measures. This new Romancecar meets the needs of today and reflects the care of everyone involved in its design. The rose-vermillion colored cars accented with Odakyu's traditional stripe line, are seven-bogey-cars as a fixed set, and the design of the observation cars at each end has been streamlined to create a more integrated look with the middle cars. Larger window-screen in the leading car that is constituted by the curved surface independent from the side and the roof surface, offer improved horizontal and vertical visibility for an exciting panoramic experience.
Odakyu Electric Railway Ltd. Express ROMANCECAR GSE
– Traveling gracefully to HAKONE –
Type
Limited Express Train
Client
Odakyu Electric Railway Co., Ltd.
Status
2014-17 Design
2017 Manufacture
2018 March, Commercial operation started
Total Length
7-car set, 142.6m
Body Structure
Extruded Alumium
Design
Noriaki Okabe Architecture Network
Production Design and manufacture
Nippon sharyo, LTD
Collaborators
Kenjiro Okazaki (seat textile design)
Awards
*2018 Good Design Gold Award
*2018 Gold Selection of JIDA Design Museum Selection vol.20
Reference
*Nikkan Kensetsu Kogyo Shimbun : 26th Jan. 2018, Japan
*Railway Journal: 2018-5 No.619, Railway Journal Co.,Ltd., Japan
*Shinkenchiku: 2018-5, Shinkenchiku-sha, Japan
*AXIS Magazine: 2019-3 vol.198, AXIS lnc., Japan
Photograph
Odakyu Electric Railway Co., Ltd.: No.01, 04, 06, 07
Hiroki Mikami: No.02, 03, 11, 12