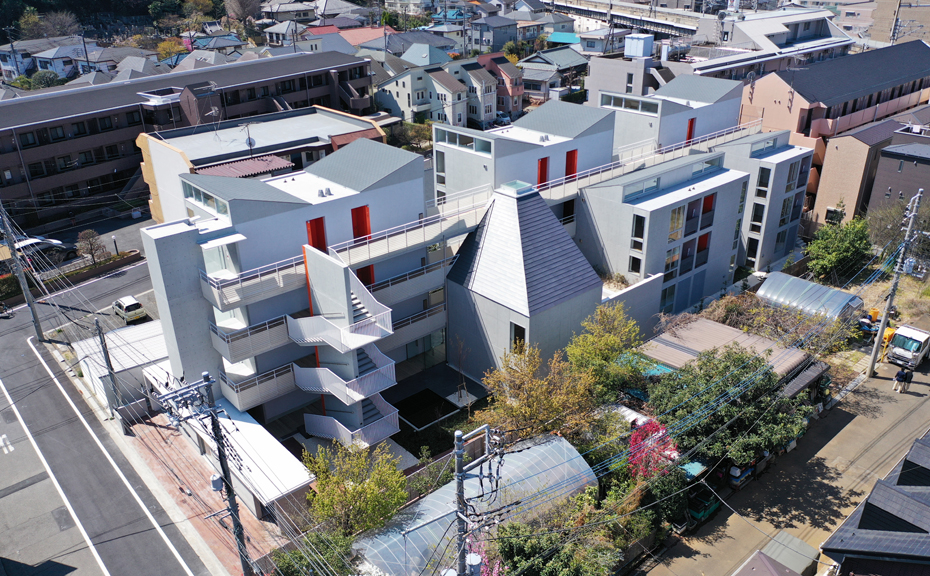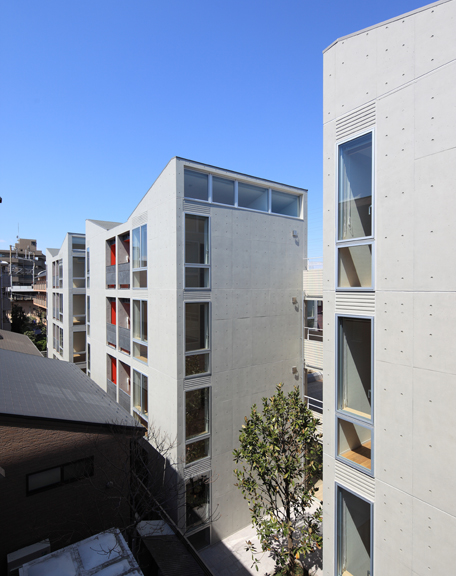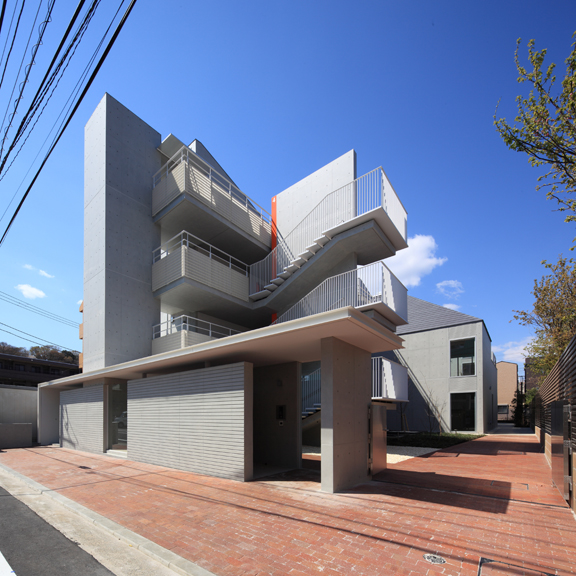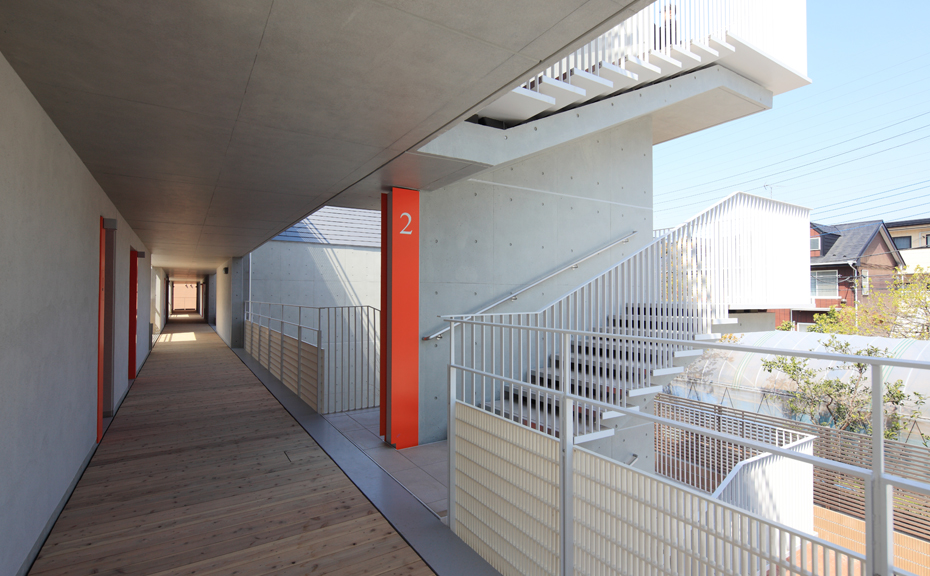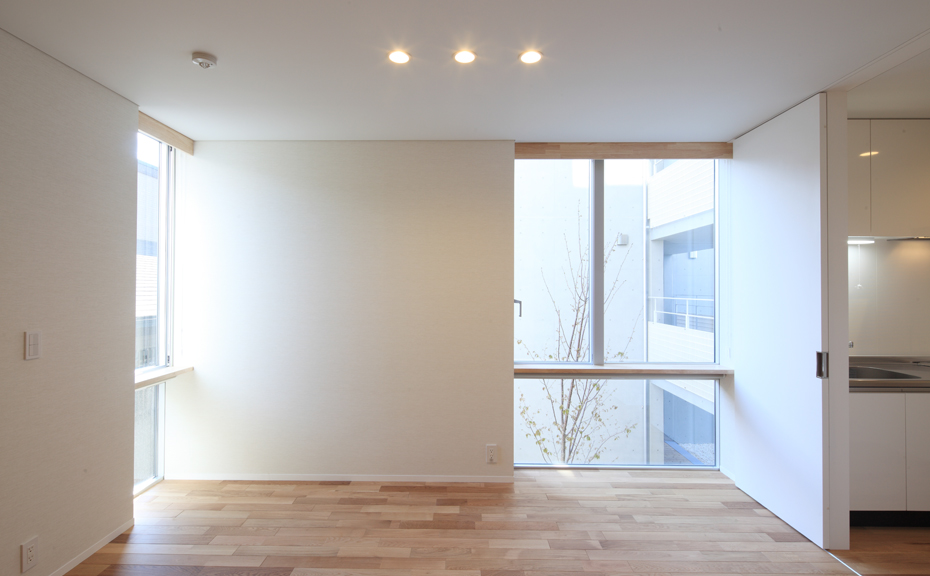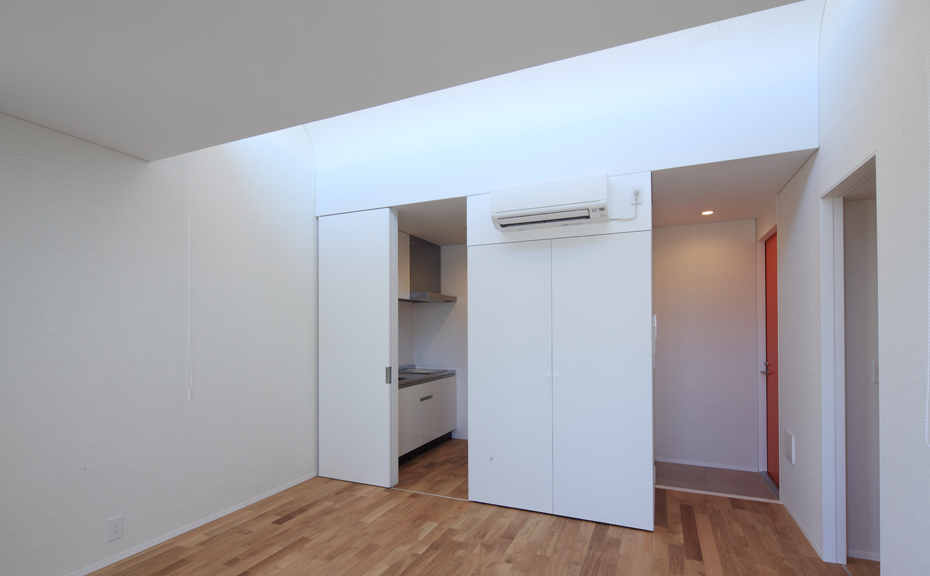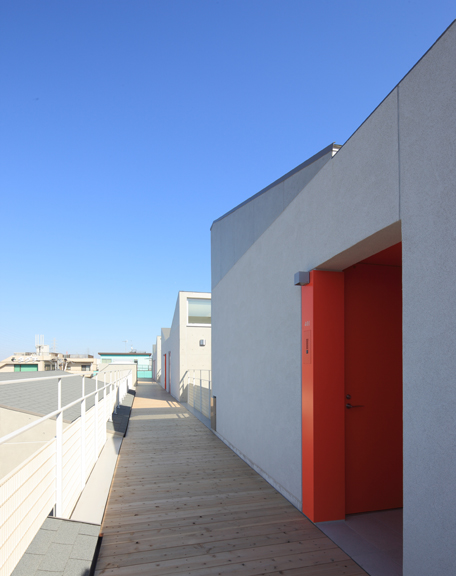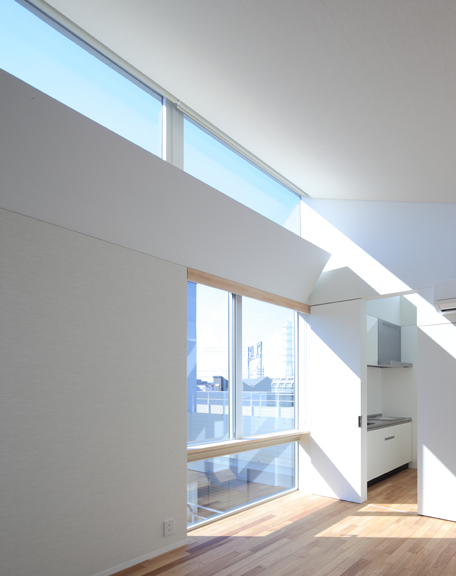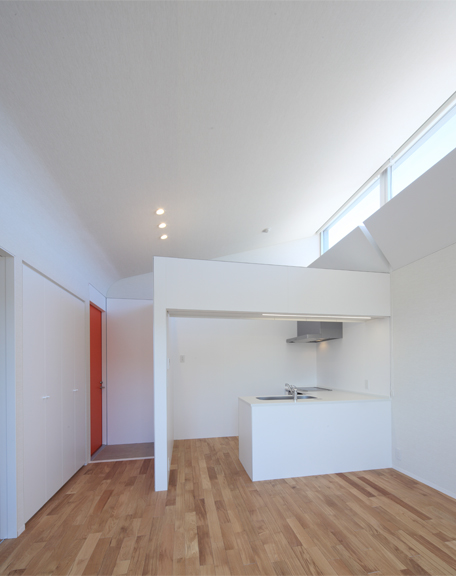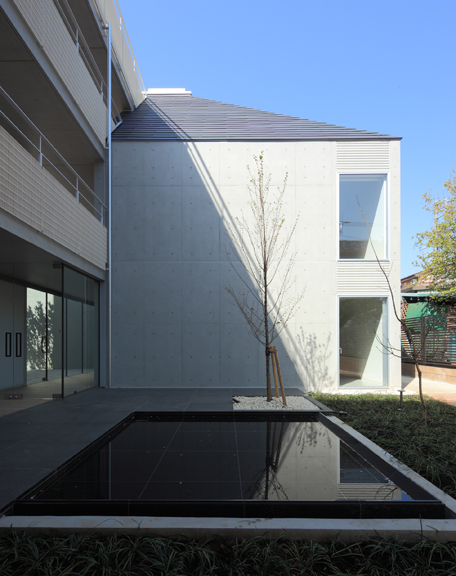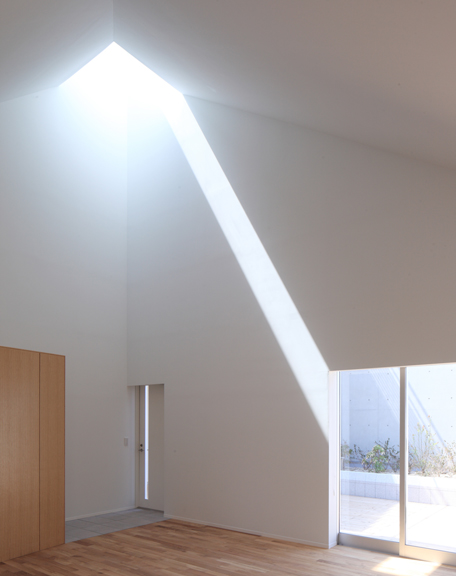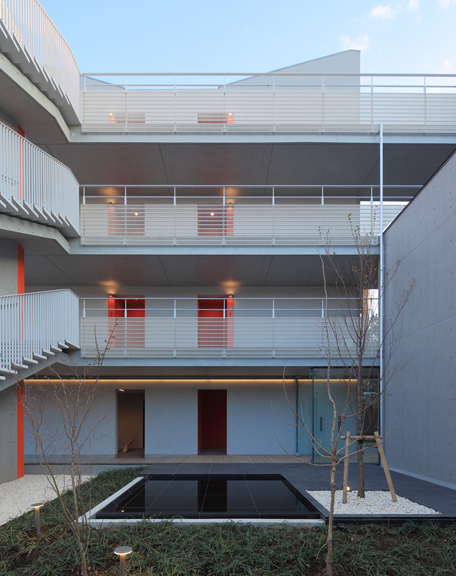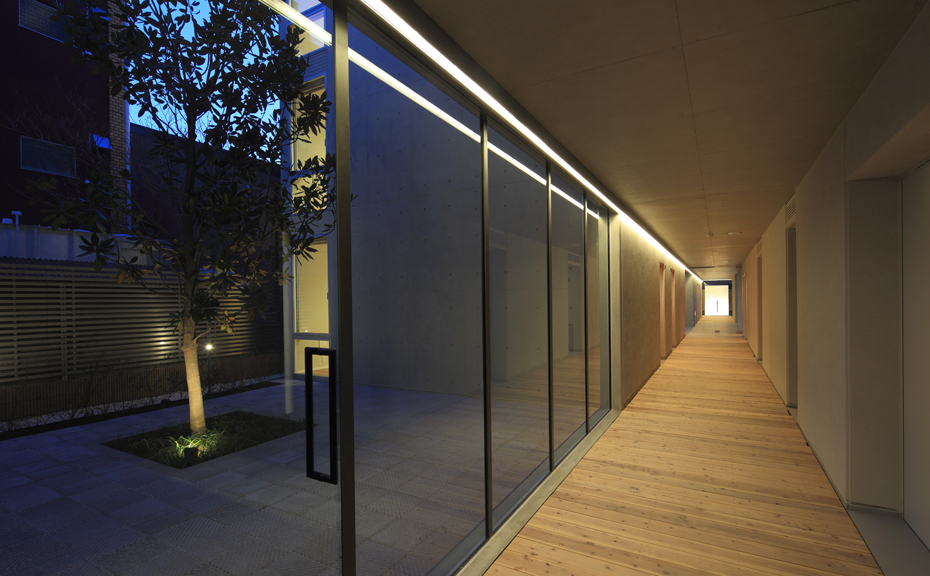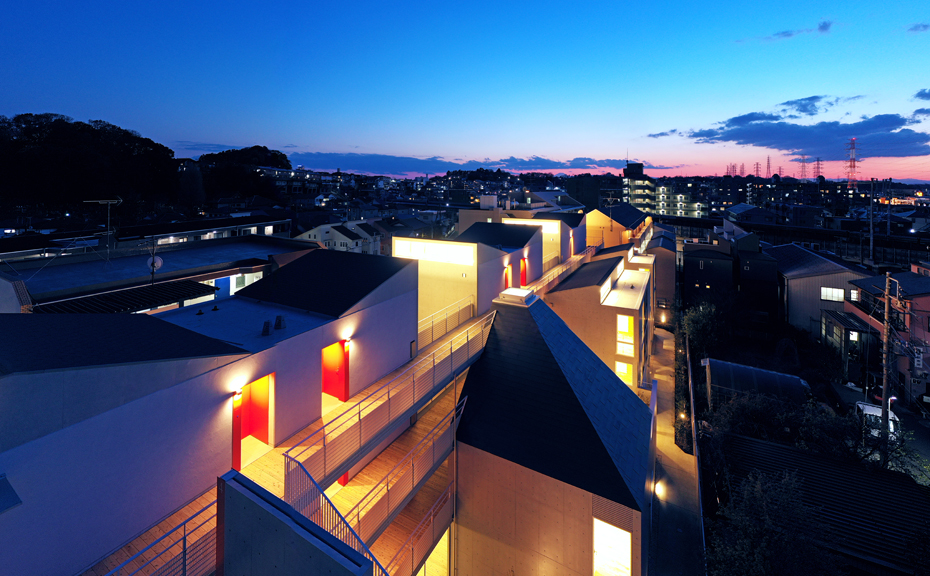 – Housing that feels nature –
The building is located on light industrial district in Yokohama. There are various types and sizes of buildings such as factory, warehouse, apartment and house around to the site. In such a surrounding environment, we tried to create external and internal spaces suitable for housing.
This facility consists of a cluster of housing scale's blocks. Between the blocks there are courtyards with different tastes, and terrace where residents can gather. Each block is connected by a wood deck corridors named "Aerial Promenade". Residents will experience several layers of landscape while walking through "Aerial Promenade". Through the rich external space, they will have a relaxing time on the way of their work place and residence.
JST Company housing in Yokohama
– Housing that feels nature –
Type
Company dormitory
Location
Yokohama, Kanagawa, Japan
Client
J.S.T. Mfg. Co., Ltd.
Status
2019 Completion
Total Floor Area
1,382sqm
Structure
Reinforced Concrete, 4 Stories
Design
Noriaki Okabe Architecture Network
Collaborators
T&A Associates (structure)
Atelier AI (building service)
Total Environmental Engineer (electric service)
Awards
*2019 The Award of Kanagawa Architecture Concours
Reference
*Shinkenchiku: 2019-8, Shinkenchiku-sha, Japan
Photograph
Takeshi Taira: No.1-15