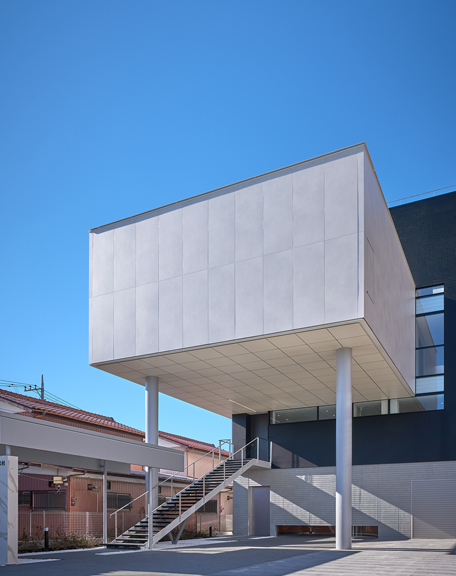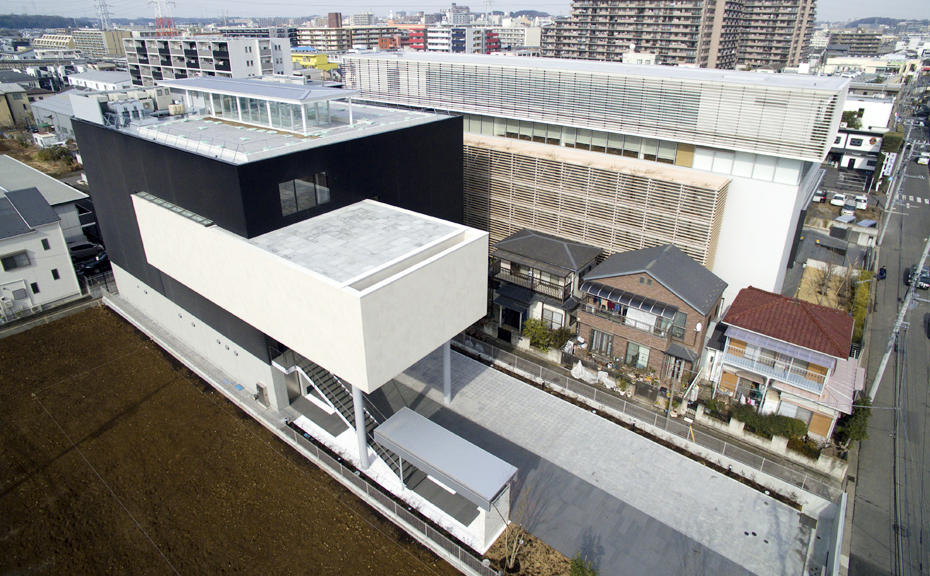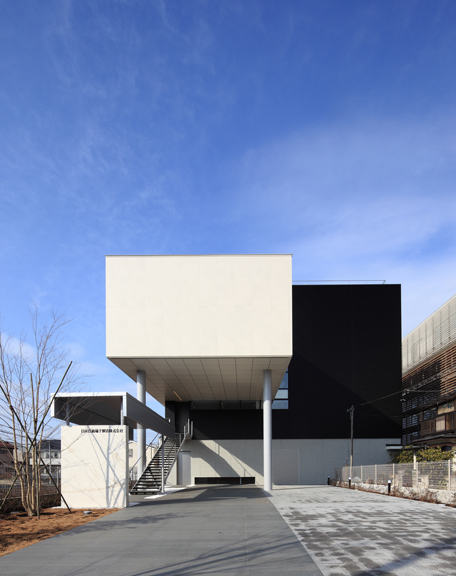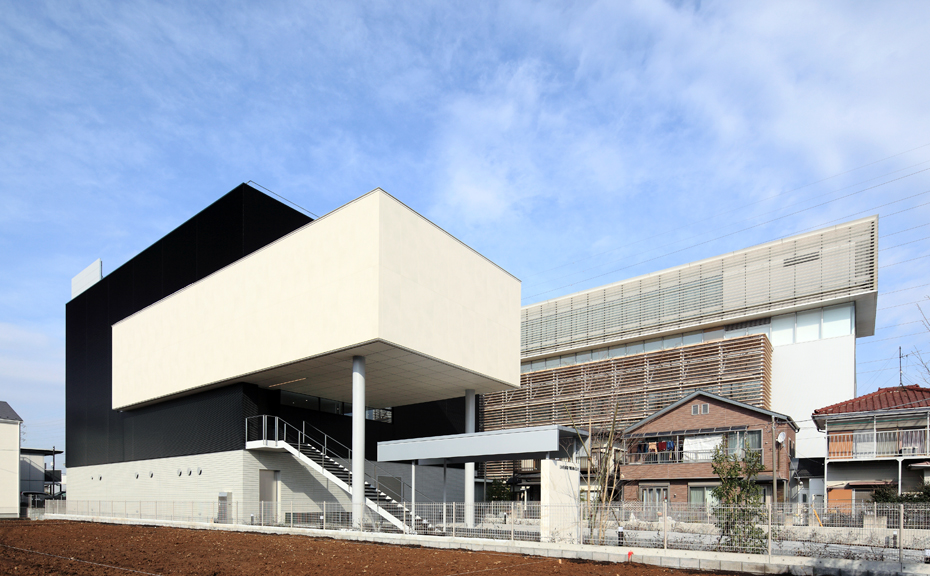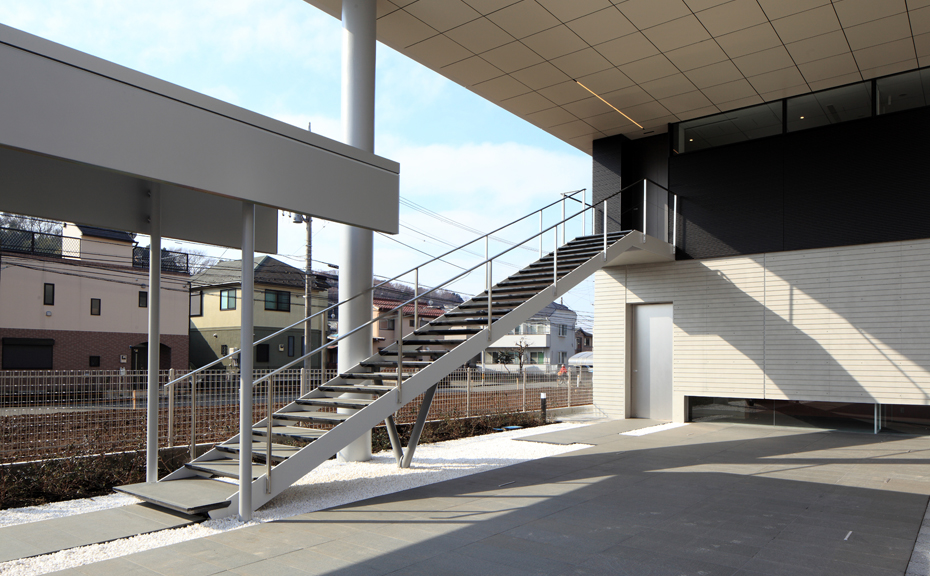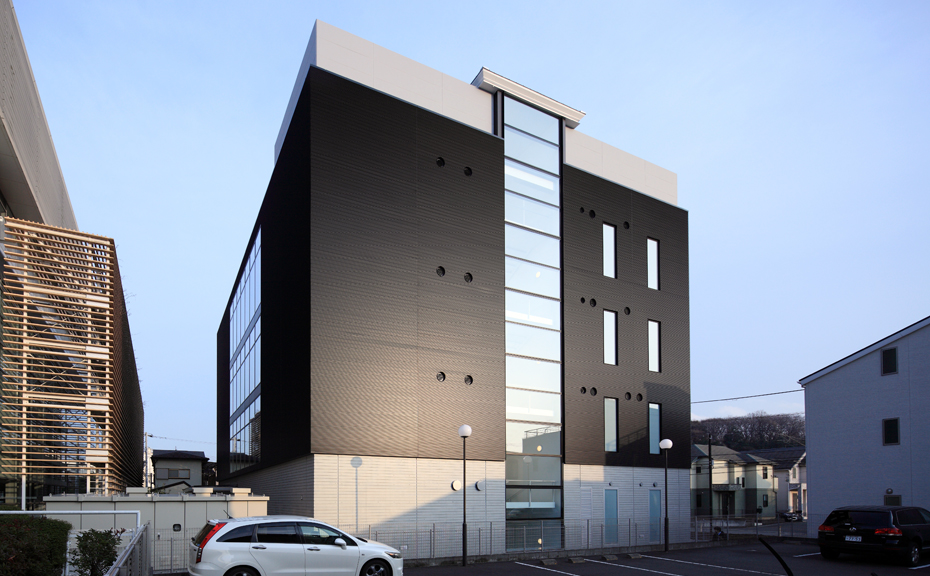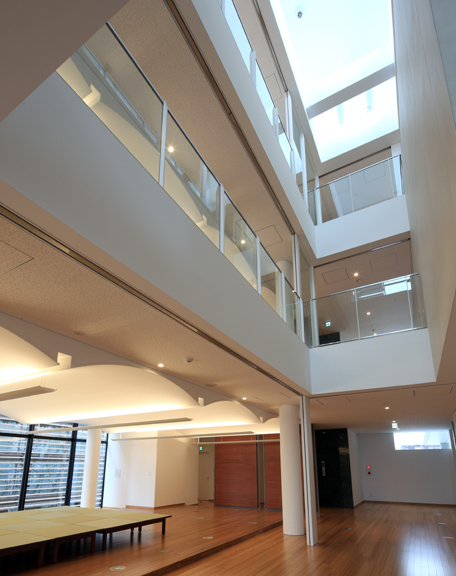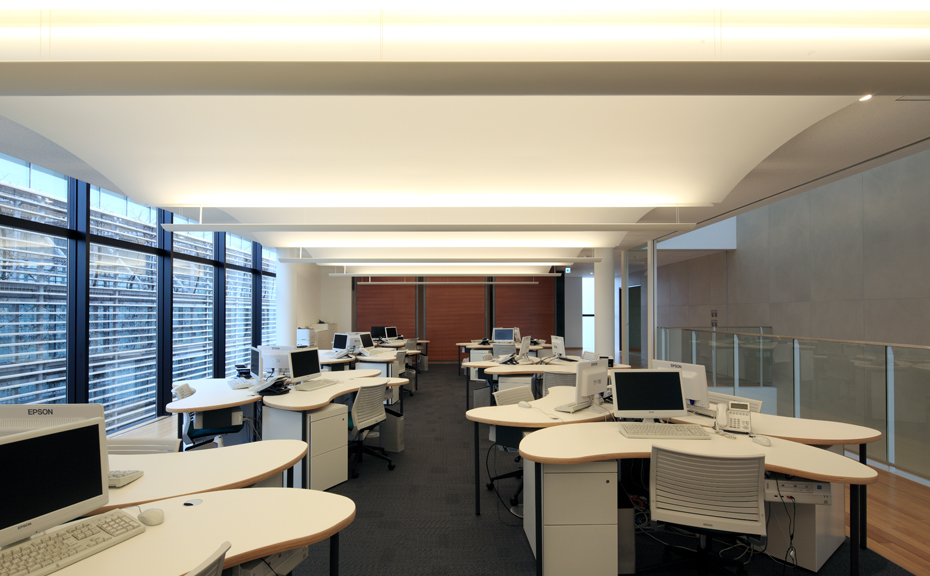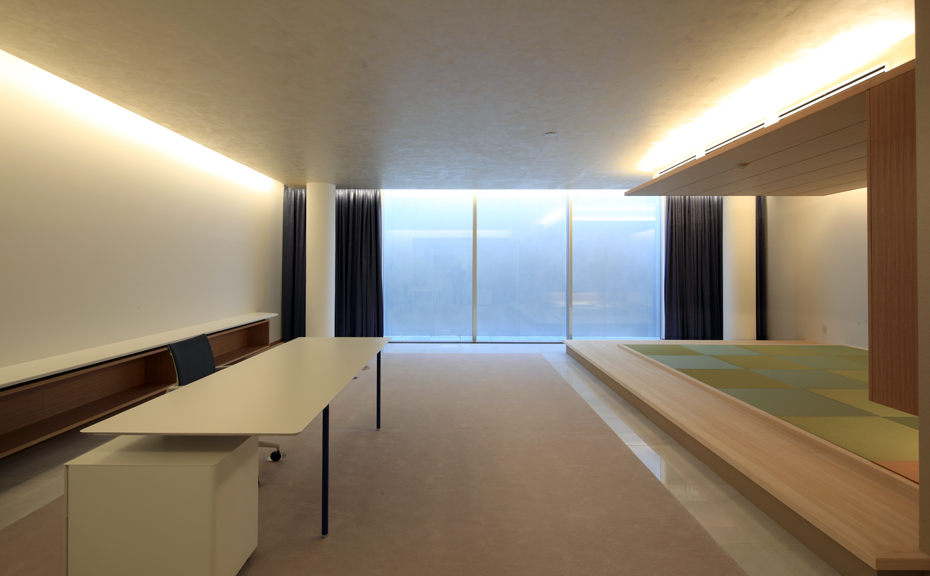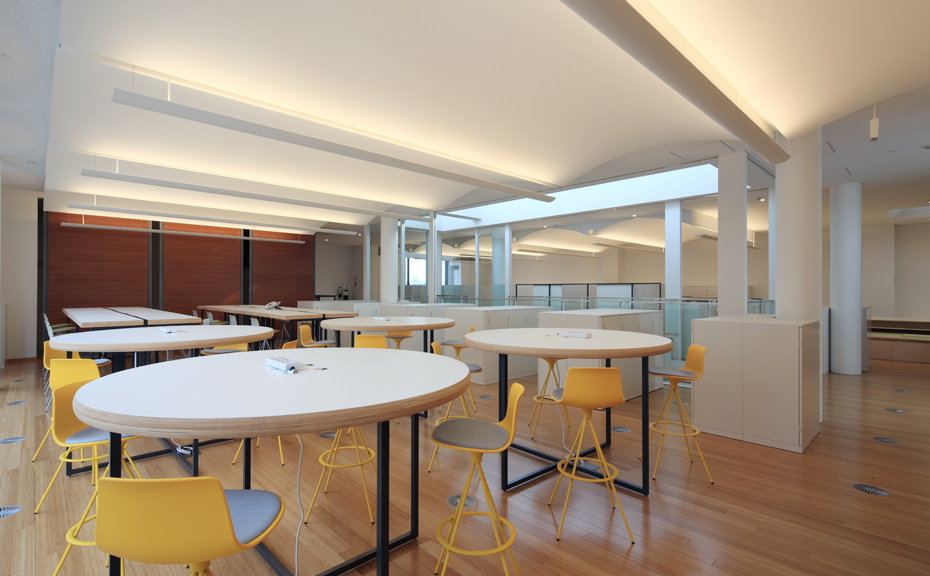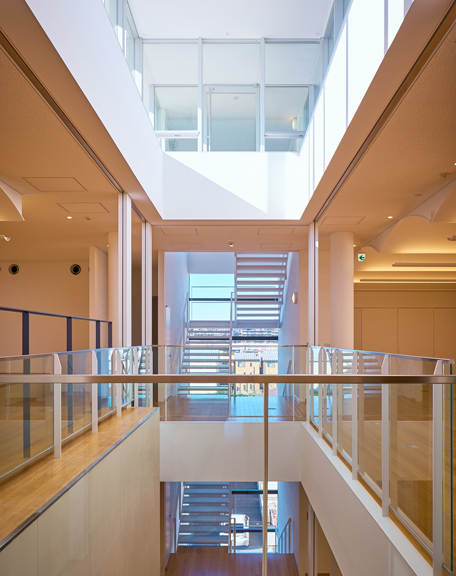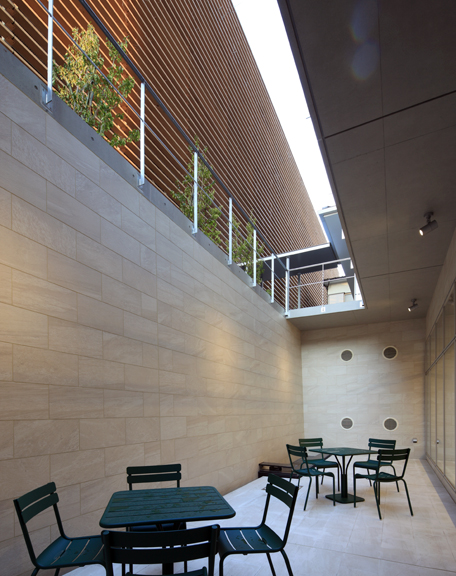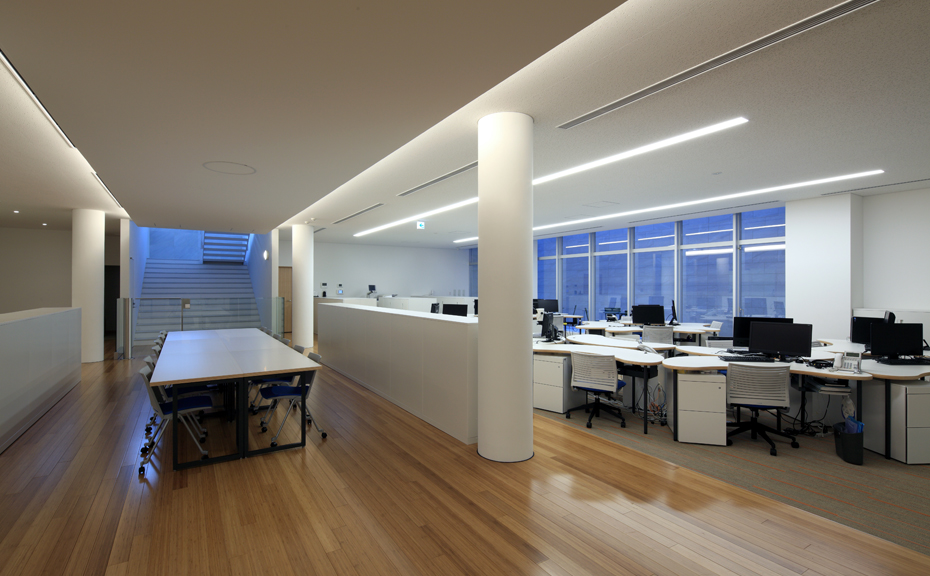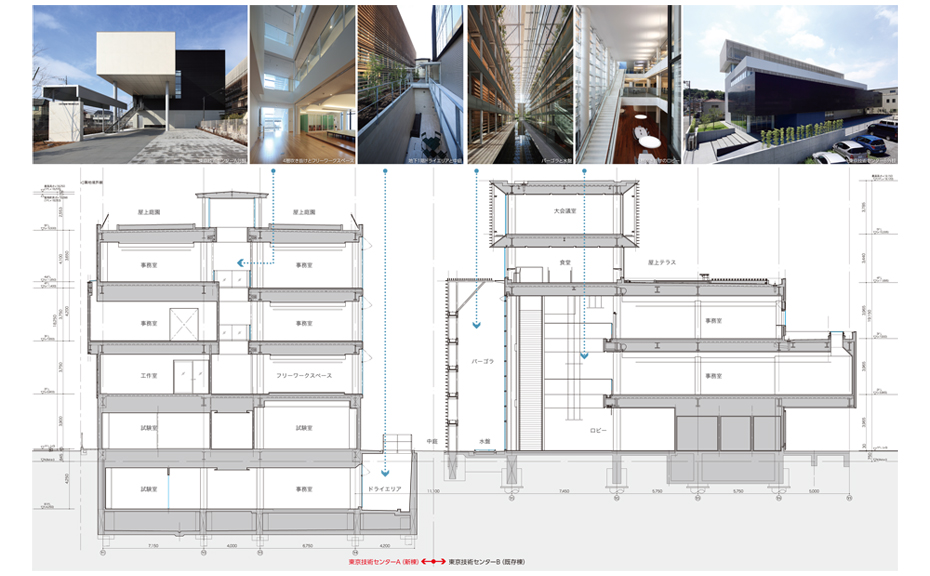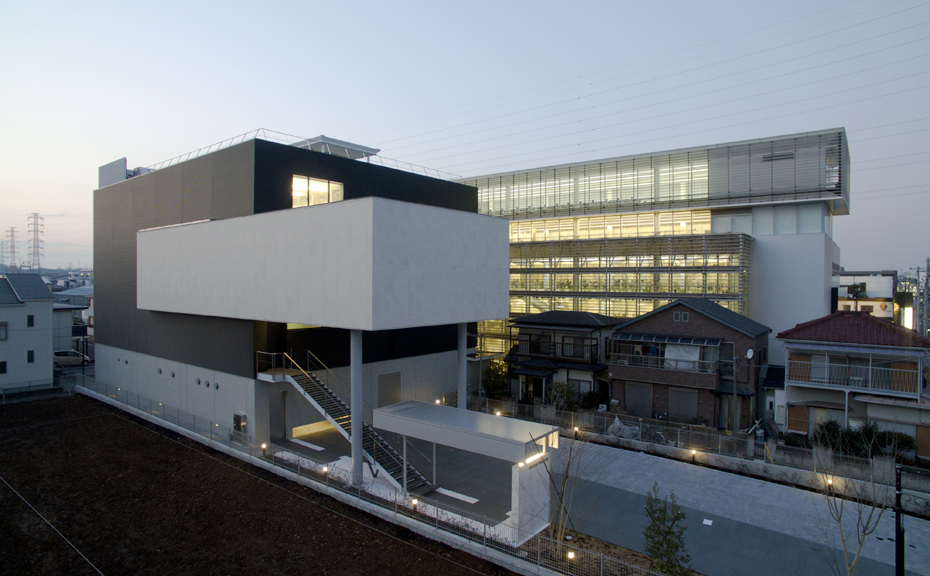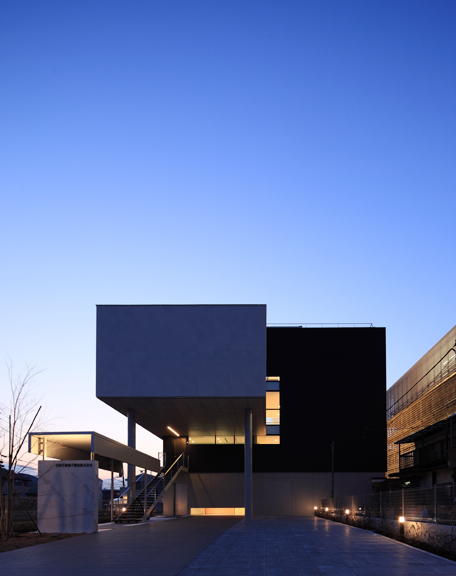 – Reconstruction of Kanto region's hub –
This project is an extension of Tokyo Engineering Center B completed in 2009. The new building is 5 stories above the ground and 1 basement. Each floor is connected by the main stairs and the void space in the center of the building. The activities of different departments can be felt through these spaces. And there are spaces for inducing more active operation of staff, such as a free work space on the 2nd floor and a roof garden on the 5th floor. Working spaces in the existing building and the new building face each other through the existing pergola for visual communication.
The appearance of the new building is the penetration of the white ceramic cuboid into the black aluminum volume dynamically, and creates a new urban landscape together with the existing building.
JST Tokyo Engineering Center A/Kanto Office
– Reconstruction of Kanto region's hub –
Type
Office & Research center
Location
Yokohama, Kanagawa, Japan
Client
J.S.T. Mfg. Co., Ltd.
Status
2017 Completion
Total Floor Area
2,655sqm
Structure
Steel-framed reinforced concrete & Steel,
1 Basement + 5 Stories
Design
Noriaki Okabe Architecture Network
Collaborators
T&A Associates (structure)
ES Associates (building service)
Total Environmental Engineer (electric service)
Reference
*Shinkenchiku: 2018-11, Shinkenchiku-sha, Japan
*Kenchiku Journal: 2019-2, Kenchiku Journal, Japan
Photograph
Takeshi Taira: No.02-10, 12-16
Tomohisa Okamoto: No.01, 11